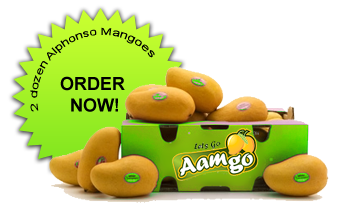 CALL (020) 2565 3093
Shipment dates may change according to the airline availability and various other factors.
Frequently Asked Questions
1) When will the mangoes get delivered once placed order?

Our shipment goes every Sunday starting from 1st May till 29th May Mangoes will reach USA
on the very next day of the shipment & the box will reach the place of consignee in the next 3 days.




2) What is the size of mango?

The weight of Mango approved by USA Govt. is between 200-240 Gms




3) Can we select & send our own mangoes?

Please note, there are various treatments involved in the mango exports like: Hot Water, Irradiation etc.
Also the mangoes need to be procured from the APEDA approved farmers who have the certifications.
The rule also says that the mangoes should be immediately treated after harvesting. So,we cannot send your mangoes & we compulsorily have to send the mangoes procured from the approved source.




4) How many orders I can place in one go?

You can order any quantity in the multiple of 1 Box.




5) Do you export any other varieties?

Yes. We also export Kesar. The shipment will be scheduled in June 5th.




6) How do I make the payment?

a) You can visit our website: http://www.mangowale.com/nri.php?mid=4
b) You can also fill in the attached form & revert back with the signed copy.